About AutoMarket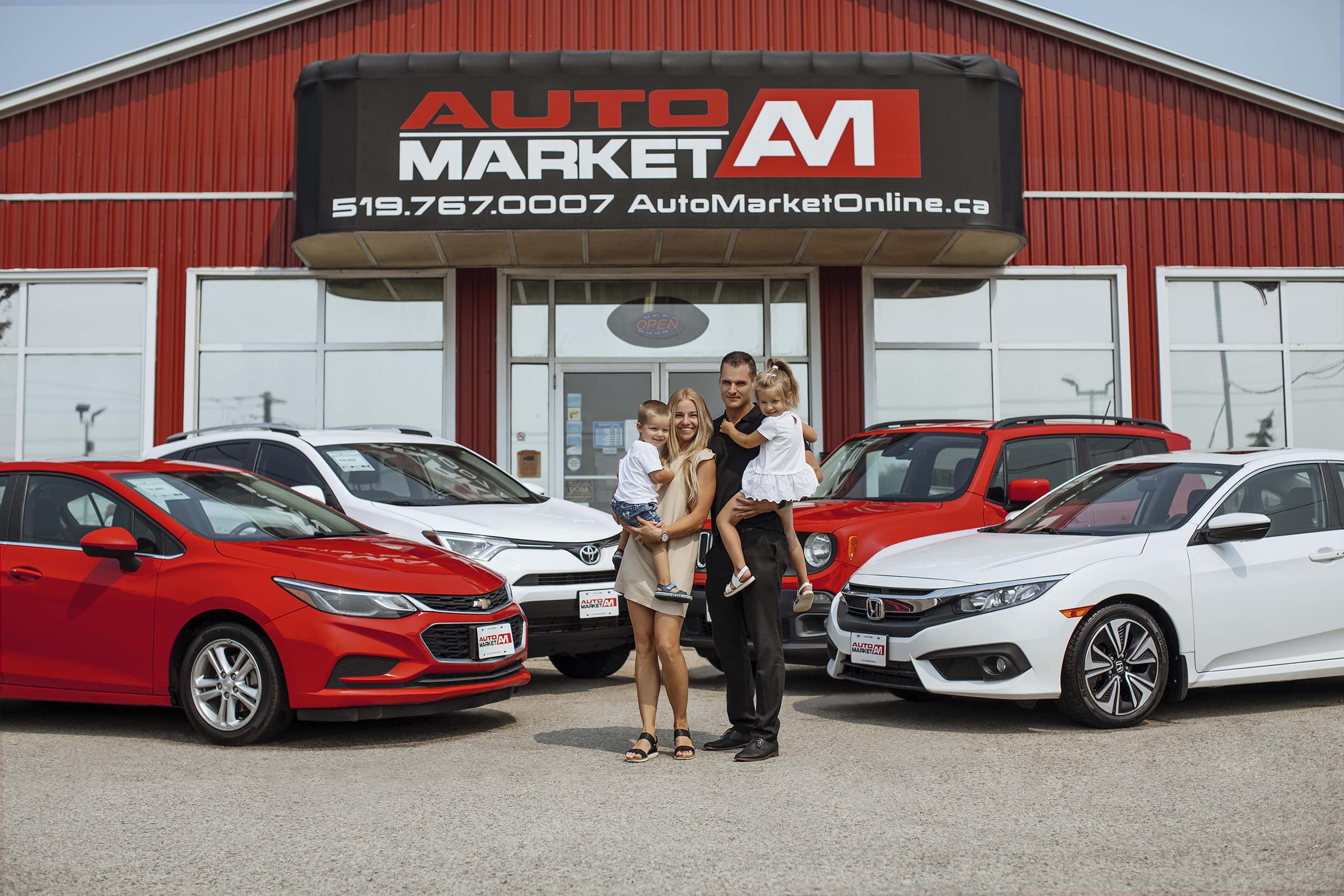 AutoMarket is a family-owned and operated Full Service, Used Car Dealership, Rim, and Tire Service Centre. Established in 2017, and located in Guelph, Ontario, AutoMarket has vastly become a top-tier dealer of used vehicles and provider of automotive maintenance and repair services in Southern Ontario.
Our extensive inventory is designed to answer all of our customers' needs while at the same time helping create a sense of ease for the buyer and leaving them with a compelling customer service experience. Our dedicated Sales Department focuses on searching for exceptional value and affordable pricing that can meet every milestone of our customer's lives. In addition, our Financing Department can offer flexible and competitive financing solutions for all credit profiles.
"Being a husband and a father of two, the last thing I want to see is someone being turned away because they have been told they have new or bad credit. I, myself immigrated from Lithuania to Canada for a fresh start over 10 years ago and I know the many difficulties that come with it. We, at AutoMarket, want to be present for every milestone in our customer's lives. Whether that be heading off to school, starting a new job, creating a family, or being ready to retire. AutoMarket is here to help in every step of your journey by providing the financial support and assistance you need to get you in the vehicle you require." – Arnas Jankauskas, Owner, and General Manager
Our highly-trained automotive repair technicians and maintenance specialists are here to service all of your vehicle needs and have you riding off into the sunset before you know it! However, in the meantime enjoy a complimentary loaner vehicle to get you where you need to go when you need to go there.
Maintenance Services
Transmission Flush
Front and Rear Differential Services
Coolant Flush
Brakes, Suspension, Steering, and Tire Inspection
Alignment, Tire Rotation, Oil Change
Rims and Tires Purchase and Installation
Front and Rear Pads and Rotors
Electronic Diagnostics
And More.
As an OMVIC, MVIS, and UCDA licensed used car dealer we aim to provide top-notch repairs, financing options, and ensure our cars, trucks, SUVs, crossovers, and minivans are high-quality, low mileage, and fair prices for all buyers. Feel free to browse our inventory online, request more information about a vehicle, set up an appointment for a test drive, or fill out an online application for financing.
We're pleased with the impact our services have made on our community and we look forward to continuing to build long-lasting relationships within it!
Come in, call, or contact us by email.
We are an OMVIC licensed used car dealer. OMVIC is responsible for administering Ontario's Motor Vehicle Dealers Act, to ensure a fair, safe and informed marketplace in Ontario by protecting the rights of consumers, enhancing industry professionalism and ensuring fair, honest and open competition for registered motor vehicle dealers.
We are also a UCDA member dealer. UCDA members voluntarily agree to a Code of Ethics urging them to:
Disclose everything they know about the vehicle.
Present their vehicles fairly and accurately.
Ensure that customers fully understand the products and services being offered.
Deliver on all promises.
Deal with reasonable complaints promptly.